"Online Submission System" is open.
Please check the "Paper submission" page.



days for the conference
The 15th International Heat Transfer Conference (IHTC-15) will be held on August 10-15, 2014 in Kyoto, Japan. IHTC-15 is focused upon its important mission to foster international cooperation and facilitate the exchange of ideas and information. To pursue these aims, we invite forward-looking scientists, engineers, and researchers from all over the world. IHTC will be held in Japan for the first time in 40 years since the successful IHTC-5 was held in Tokyo in 1974. We and Seventeen World Cultural Heritage Sites as designated by UNESCO will welcome you to Kyoto which was the capital of Japan for more than one thousand years from 794 to 1868.
The Role of Thermal Science in Meeting Societal Challenges
Heat transfer, a major academic discipline originating from seminal studies of thermal non-equilibrium phenomena, has grown to include the science of transport phenomena for ions, electrons, and chemical species. Thus it deals with essential fundamentals such as energy, materials, food and water, and also with a range of technologies that support modern lifestyles. Heat transfer is now a vitally important field, as scientists and engineers face difficult challenges: development of cutting-edge technologies for highly efficient energy systems, massive information/communication equipment, high-value-added manufacturing, and comfortable living environments, to name just a few. Due to its enormous scope and impact, heat transfer is often called "thermal science."

The International Heat Transfer Conference (IHTC), nicknamed the "Heat Transfer Olympic," is the world's premier conference for scientists and engineers in the heat and mass transfer research community, who convene every four year to exchange the latest information. Previous conferences have greatly enhanced mutual exchanges of knowledge and experience, and nurtured new and/or interdisciplinary research areas. Future conferences should realize an increasingly important mission: to foster international cooperation and facilitate the exchange of ideas among colleagues in order to solve urgent problems and improve peoples' lives in the years ahead.

To pursue these aims, we invite forward-looking scientists, engineers, and researchers from all over the world to attend the Fifteenth International Heat Transfer Conference (IHTC-15) in Kyoto, Japan, August 10 to 15, 2014. In addition to exploring traditional research areas, IHTC-15 asks an important question so that we may better serve society: "What is the role of thermal science in meeting societal challenges?" Clearly, we face major issues such as ensuring sustainable development, healthy ageing, sufficient food for all, and economic growth, and we need to develop scientific and technological solutions. To do this, we should shape our current and future roles more concretely, and start to formulate an interdisciplinary framework for collaboration among colleagues active across a wider range of physical, life, and information sciences.

IHTC-15 will provide participants with unique opportunities for exchanging new knowledge, and facilitate intensive discussions throughout the conference period. We hope that IHTC-15 becomes a model for future IHTCs, and magnifies the scope of contributions made by the international community of thermal science professionals for the benefit and welfare of people everywhere.

(See also "

Plenary lecture

" and "

Panel sessions

".)

[Hover above to show full text]


Kyoto and Japan
Familiar images of Japan come to life in Kyoto. The city limits contain opportunities to experience leading modern technology and architecture, neon lights and deafening gaming parlours, graceful geisha and serene Buddha, a formidable castle and secluded temples, and even lush green rice paddies. Seventeen UNESCO World Cultural Heritage Sites are situated in a cityscape dominated by 2000 temples and shrines. The city offers you endless opportunities to gain meaningful hands-on experience of rich Kyoto culture through Tea Ceremony, sake brewing, kimono wearing, swordsmanship, and more. Japan is renowned for its safety and the compactness of Kyoto makes for wonderful strolling. There is a great deal to see and experience in this city during free time in the business schedule and for accompanying persons who want to venture off site. (See "Travel information" > "
About Kyoto
").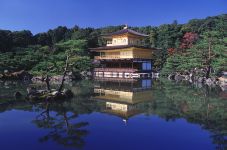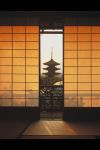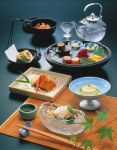 Reaching other cities in Japan
Kyoto is located near the centre of Japan and the legendary transport network makes it easily accessible not only from all international gateways, but also to other magnificent cities of Japan. From Kyoto you can reach Nara, Osaka and Kobe the neighboring and historical cities of Kansai region by only 1 hour using the local train transportation. From Kyoto station the comfortable and state of the art Shinkansen bullet train will carry you through the country to either the north or south end of Japan. The train arrives every 10min with the miracle minimum delay, average 36sec for 0.12million trains per year (See "
Travel information
").
JR railways provides the Japan Rail Pass which offers an incredibly economical way to travel throughout Japan by rail. (See
JR Pass
).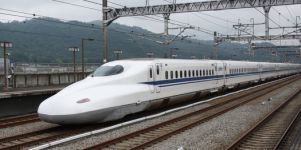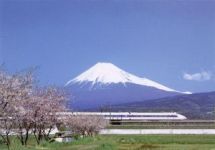 [Hover above to show full text]
update histories
20/11/2013 "Online Submission System" for full manuscript opened.
6/11/2013 LaTeX template uploaded.
24/10/2013 Full length manuscrip submission information added.
5/10/2013 JENECON site opened.
16/9/2013 Abstract submission closed.
1/9/2013 Abstract submission deadline extended to Sep. 15th.
26/8/2013 "Program", "Banquet", "Visa", "Access" sites opened.
26/8/2013 "paper submission" site updated.
19/8/2013 "paper submission" site updated.
10/6/2013 "Digital Library" and "Lectures & Panel Sessions" sites opened.
5/6/2013 Registration fee and important dates announced.
5/6/2013 Second circular released.
22/5/2013 Abstract submission site opened.
28/2/2013 Homepage revised.
10/8/2012 IHTC-15 homepage opened.